Gimme, gimme, gimme some merch after midnight!
That's it, we're calling it! 2021 is the Year Of Abba.
This year, not only did the iconic Swedish pop group drop their comeback album Voyage, but it turns out they've been working on some sweet threads too!
Enter the ABBA Voyage Little Things merchandise collection.
From quirky knitted jumpers and scarves fit for your nan's house, to shiny golden baubles and a jigsaw puzzle, there's literally something for every ABBA fan this festive season.
Little Things Knitted Jumper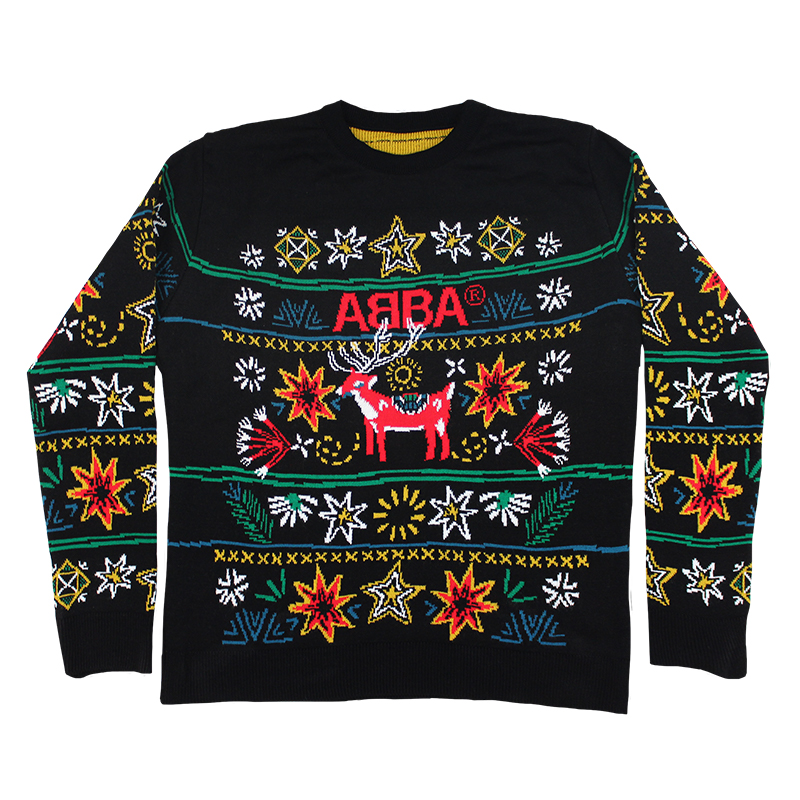 Made from 90% recycled material and the first recycled acrylic fibre in the world, this glorious sweater is definitely worth your hard-earned money, money, money!
Coined 'Acrocycle', the new fandangle fabric used to make the jumpers reuses wasted materials, 'converting them into a resource which is being saved and used responsibly.'
The best thing about this knit? It comes in kids sizing too!
Little Things Scarf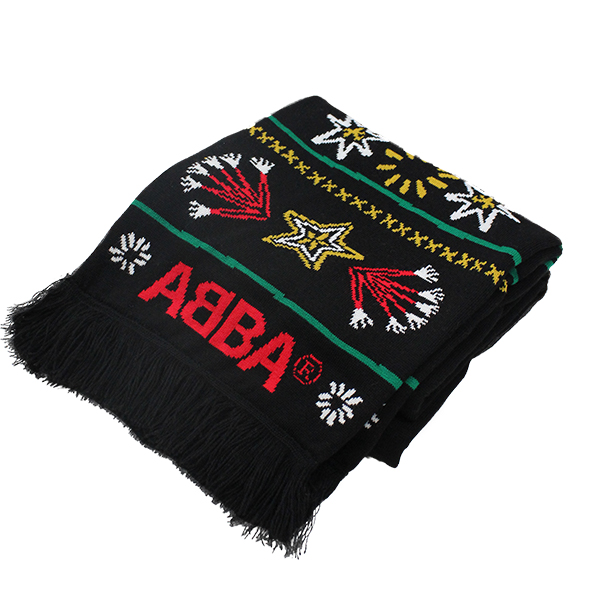 This cute little number is also made from Acrocycle, and could double as a chrissy table runner!
Little Things 500 Piece Puzzle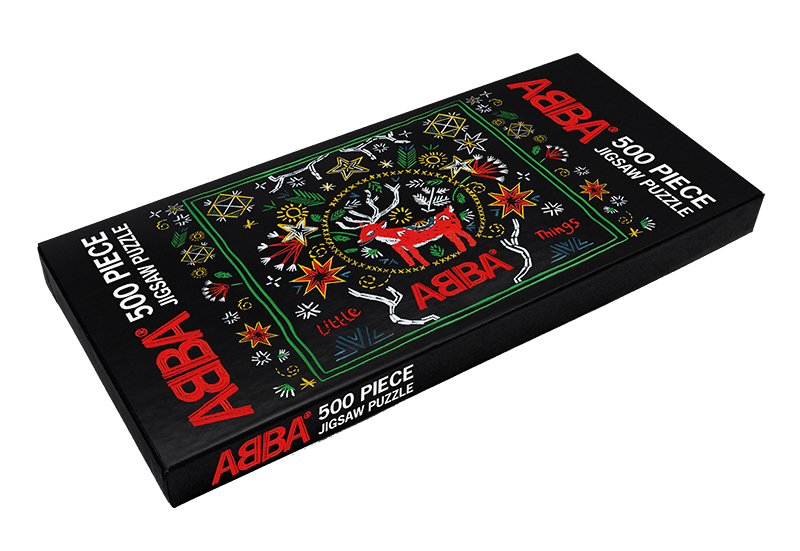 We can probably thank COVID lockdowns for the resurgence of the jigsaw puzzle, but hey, we're not mad about it!
For the perfect festive activity, pop on your favourite ABBA hits and singalong while putting this 500 piece badboy together.
Limited to 500 sets worldwide.
Little Things Socks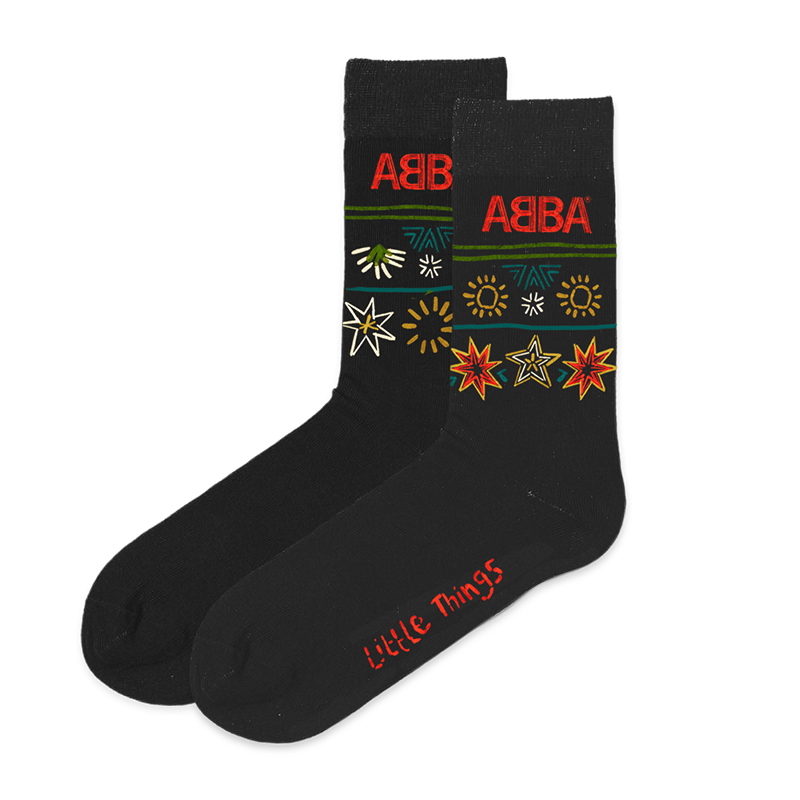 Made from combed GOTS cotton for extra comfort, these cuties are the perfect stocking filler!
Set of 2 Baubles in Gold/Black Glitter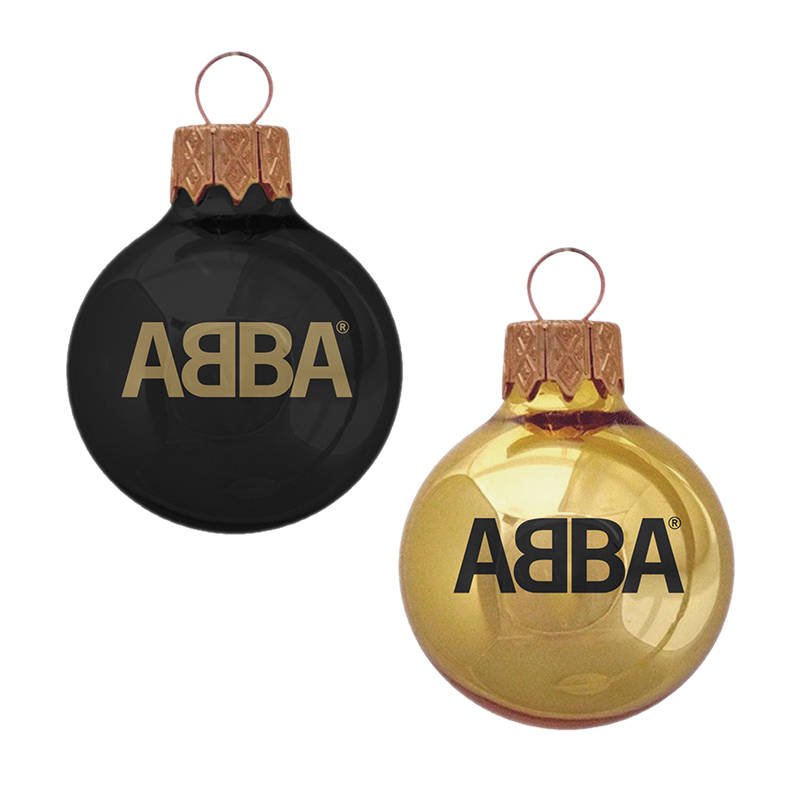 Forget the star atop of your pine needles, these shiny baubles will soon become the centrepiece of your Christmas Tree.
Each set comes with a black bauble with gold glittered lettering and a gold bauble with black wording.
Limited to 200 pieces per colour worldwide.
Mamma Mia, there's too much ABBA goodness to choose from! What's on your wish list?
Image: shopmerch.abbavoyage.com