Have ever been on a few dates with someone, everything is working out, you could be ready to make that next step, but you discover a major red flag.. they are a Nickelback fan!
Well, looks like the mega dating app Tinder has got your back!
You can now vibe out to your potential matches' favourite songs with the launch of Music Mode, the newest immersive experience available in Explore.
This gives you a chance to really get to know someone through their musical choices via a clever integration with Spotify.
Music Mode automatically plays members' chosen Anthems - that one song that "defines them" inside and out.
It's an interesting stat from Tinder that about 40% of all Gen Z members globally have already added Anthems to their profiles and when they do, they see a nearly 10% increase in matches.
Music Mode builds on the natural ties between music and human connection by letting members find others through their love of the same tunes, all while creating a party-like atmosphere that makes their Sunday night Tinder sesh more fun.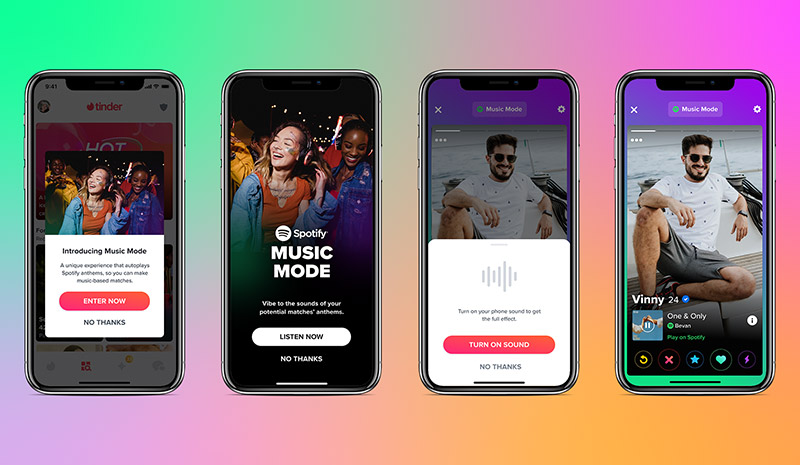 "Now with Music Mode, our members can experience that feeling when you're at a party and you find out someone else loves the same songs you do. It's amazing how adding music as another element of discovery elevates the whole experience on Tinder. Songs are deeply personal, and Music Mode is a place to spark something new through music." - Kyle Miller, VP of Product Innovation at Tinder
This new feature really adds to the digital world that IRL experience that you get from meeting a potential interest at a bar.
Like when you see someone grooving away to your favourite song and realise that you do have something in common.
It also gives you a chance to run for the digital hills if they are into a genre of music you just can't stand.
As a guide we've come up with:
5 Music Genres and What They Say About You.
Pop
Big personality, you stand out from a crowd with loads of confidence.
Rock
Bit of a rebel that likes to debate a range of topics, so get ready to have long conversations.
Metal
In most cases the opposite of pop, a lone thinker.
Classical
Intellectual with a creative flair
R&B
Lead by the heart, not by the mind.
So what music genre describes you best and what song would you link to your profile to tell the world about who you are?